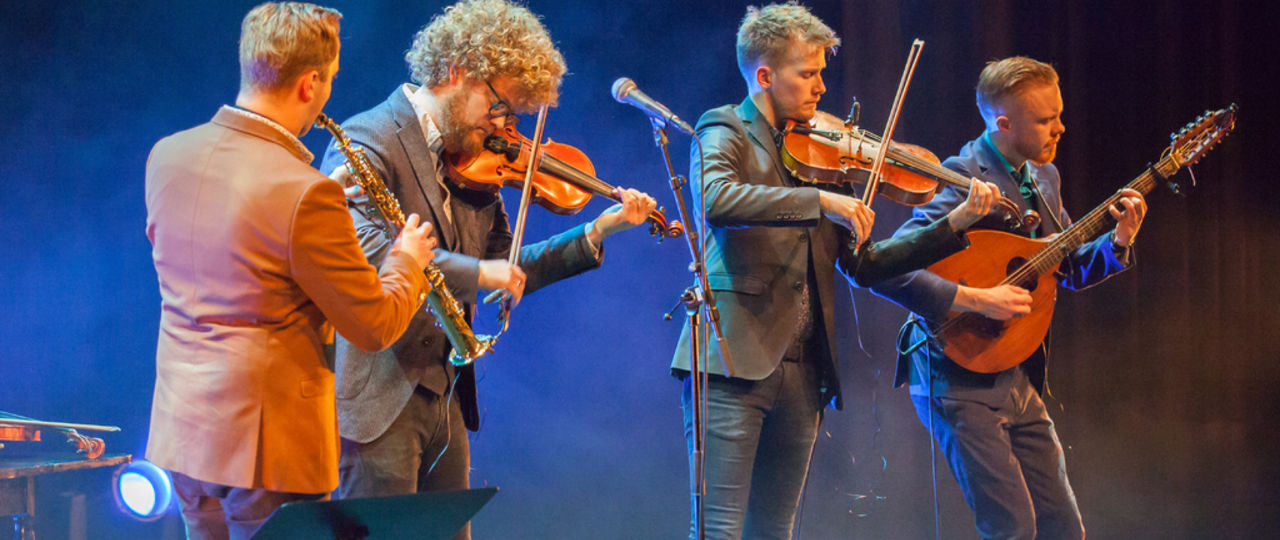 Festival and meet up
About Folkelarm
Branch conference with a touch of festival. Folkelarm is a industry convention for traditional music, world music and traditional dance.
Folkelarm is the largest get-together of the international folk- and world music community in Scandinavia. Artists from Norway and the Nordic countries get to showcase in front of a large audience eager to discover new music. The concert program is a mix of the most intriguing newcomers in Norway and the Nordic region, and established and well known artists. This years artists will be announced in July.
The event was initiated by the Norwegian National Association for Folk Music and Dance i 2005 to provide a display place for Norwegian folk music.
Folkelarm's main objective is to show the exclusive wealth of talent in Norwegian traditional, folk and roots music produced both by Norwegian musicians, musicians based in Norway but leaning towards other folk music traditions, and Sami artists.
With the launching of Folkelarm, the Norwegian National Association for Folk Music and Dance created a structure hitherto missing in Norway; a gathering place connecting performers and international concert promoters, agents, organizers and record labels constantly growing its international contingent. This boost showcase event provides a unique opportunity to see the best established and up and coming Norwegian folk artists as well as a unique selection of artists from all the Nordic countries.
Furthermore Folkelarm quarters the Norwegian Folk Music Award.