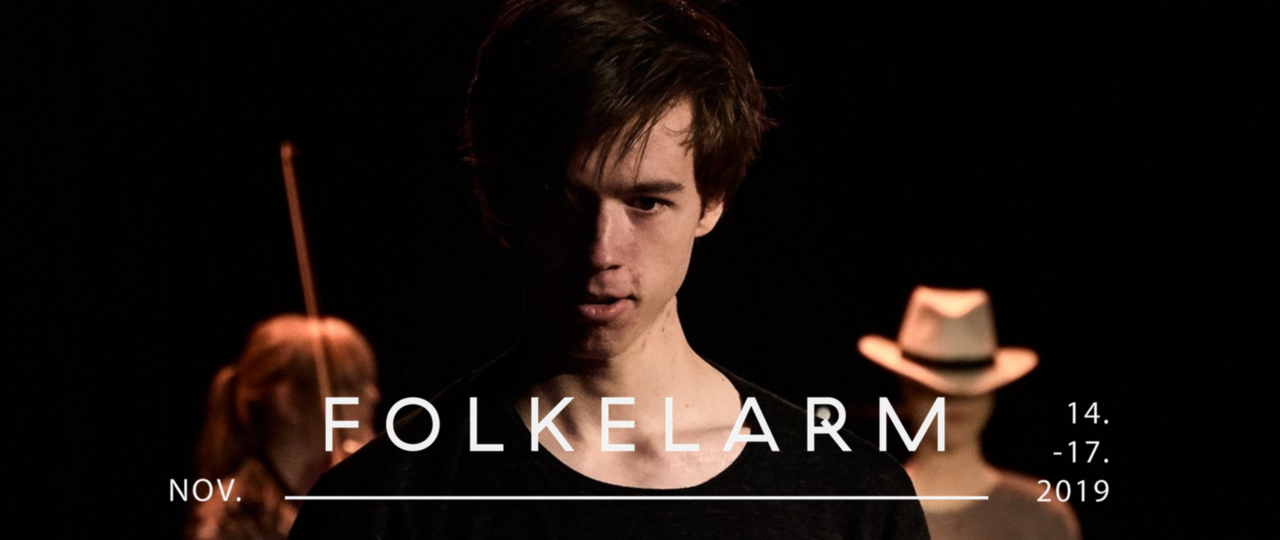 EDITH
Showcase
Torsdag kl. 20.40 - 21.10 på Klubbscenen
Edith - En barneforestilling (NO)
I forestillingen Edith møter du danser Jon som prøver å finne sin plass i verden.
Musiker Johanne forsøker å hjelpe han på veien, men det går ikke alltid som hun hadde forestilt seg. Jon stuper inn i situasjoner med lek, fart, humor og nysgjerrighet, i sitt forsøk på bygge relasjoner. Hva skjer med ett menneske når det både skal finne seg selv og andre?
Forestillingen er et kontrastfylt og utforskende møte mellom mennesker, musikk og dans, som setter i gang barnas fantasi og åpner opp for tolkninger. Musikken består av et bredt utvalg folkemusikk fra store deler av landet, samt egenkomponert materiale.
Passer best for barn i 1 - 6 klasse

Edith - A children's performance (ENG)
In the performance Edith you meet the dancer, Jon, who is trying to find his place in the world. The musician, Johanne, tries to help him along the way, but it does not always go according to plan. Jon dives into situations with playfulness, speed, humour and curiosity in his attempt to build relationships. What happens you when you are both discovering yourself and others?
The performance is full of contrasts and is an exploratory meeting between people, music and dance, which sets children's imaginations in motion and opens up possibilities for different interpretations. The music consists of a wide selection of folk music from large parts of Norway as well as self-composed material.
Best suited for children aged 6 - 13
---
Edith is:
Jon Bugge Mariussen - dans, munnharpe (dance, Jew's harp)
Johanne L. Mjøs - fele, hardingfele ( fiddle, Hardanger fiddle)

Contact:
Johanne L. Mjøs
johanne_mjos@hotmail.com