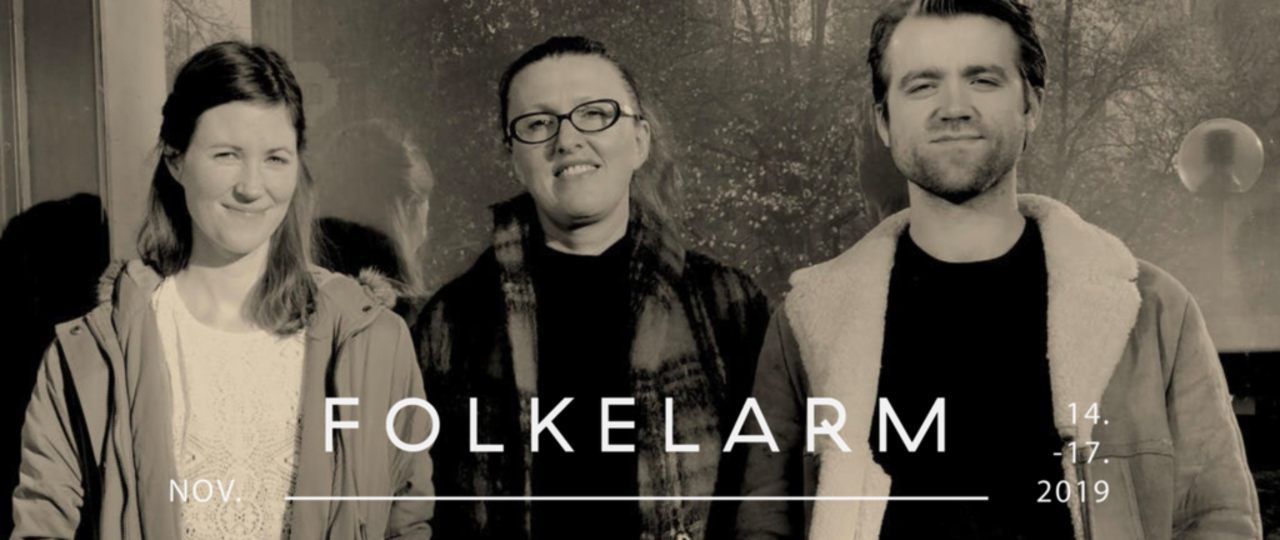 Evelina Petrova Trio
Showcase: Torsdag og Fredag
Showcase:
Torsdag kl. 18:30 - 19.00 - Hovedscenen
Fredag kl.

19.25 - 19.50

-
NRK FOLKLAB
Klubbscenen
Fredag kl. 16:40 - 17.10 - Hovedscenen
Evelina Petrova Trio (NO)
Evelina Petrova Trio er et musikalsk møte mellom tradisjonell Russisk folklore via sanger og trekkspiller Evelina Petrova, norsk folkemusikk fra hardingfela til canadiske Laura Ellestad og fjell-jazz, støy og ambient fra trombona og effekt-pedalene til norske Andreas Rotevatn. En uvanlig blanding av instrument, nasjonaliteter og sjangere, men resultatet er fascinerende, eksperimentelt - og mest av alt inderlig og varmt! Når disse tre musikalske greinene møtes, blir det skapt musikk som både har respekt for tradisjonene, men som samtidig alltid er på veg videre mot nye lydlandskap og følelsesladde stunder. Debut-albumet til EPT - «First Dance» - kom ut på Heilo, oktober 2019.

Evelina Petrova Trio (ENG)
Evelina Petrova Trio is the musical meeting between Russian folklore through the voice and accordion of Evelina Petrova (Russia), Norwegian folk music through the Hardanger fiddle of Laura Ellestad (Canada), and the mountain-jazz, noise and ambient sounds of trombone and effect pedals of Andreas Rotevatn (Norway). Quite a combination of instruments, nationalities and genres, but the result is fascinating, experimental and, above all, heartfelt. This Oslo-based trio met at the Norwegian Academy of Music and found each other musically, despite of belonging to different traditions. When these three musical backgrounds meet, the positive synergy is both respectful of the traditions but still always seeking new soundscapes and emotional experiences. EPT's debut album First Dance will be released on the legendary folk label Heilo (a part of GRAPPA) on Friday 25th October.
---

Evelina Petrova trio is:
Evelina Petrova, trekkspel, vokal
Laura Ellestad, hardingfele, fele
Andreas Rotevatn, trombone, elektronikk
Contact:
Laura Ellestad
lauraellestad@gmail.com
+47 975 22 770