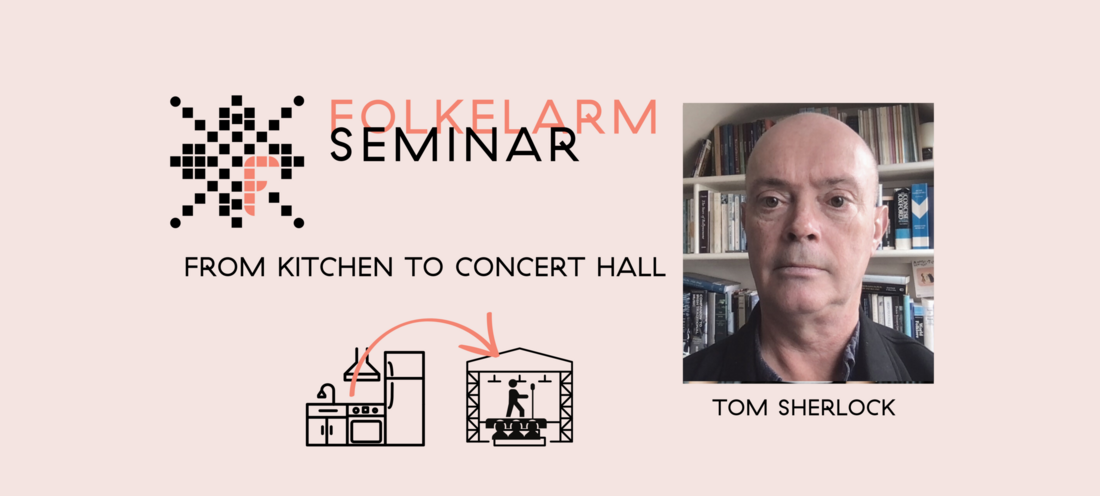 From Kitchen to Concert Hall
"From Kitchen to Concert Hall - How Irish Traditional Music discovered an international audience"
Scene: Klubbscenen 
Dato: 24.11
Tid: 17.00 - 18.30
From Kitchen to Concert Hall (ENG)
Tom Sherlock is an Irish artist manager and traditional music consultant. Here he presents an illustrated talk and discussion on the evolution of Irish folk music and how it grew from humble origins to establishing itself as an internationally successful music brand- "Celtic Music." He also challenges us to consider if the Nordic Music brand can have a similar profile.
Tom Sherlock has worked as a full-time music business 
professional since 1982.  Among the 
artists he worked closely with were The Chieftains, 
Altan, Liam O'Flynn, Lankum and Dreamers' Circus.  
Tom has wide experience of organizing tours in the USA, Canada, the UK, Ireland, Japan, 
China, Australia and has worked in most European countries. 
---
Fra kjøkken til scene (NO)
"Fra kjøkken til scene - hvordan irsk musikk fant et internasjonalt publikum"
Tom Sherlock er en irsk manager og har jobbet med store artister som The Chieftains, Altan, Liam O'Flynn, Lankum og jobber nå med Dreamers' Circus.
I dette seminaret presenterer han utviklingen av irsk folkemusikk og hvordan den vokste til en internasjonal suksess – «Celtic Music». Han oppfordrer oss også til å tenke på hvordan  nordisk musikk kan oppnå det samme?  
Sherlock har jobbet i musikkbransjen siden 1982 og har blant annet bred erfaring med å organisere turnéer i USA, Canada, Storbritannia, Irland, Japan, Kina, Australia og Europa.