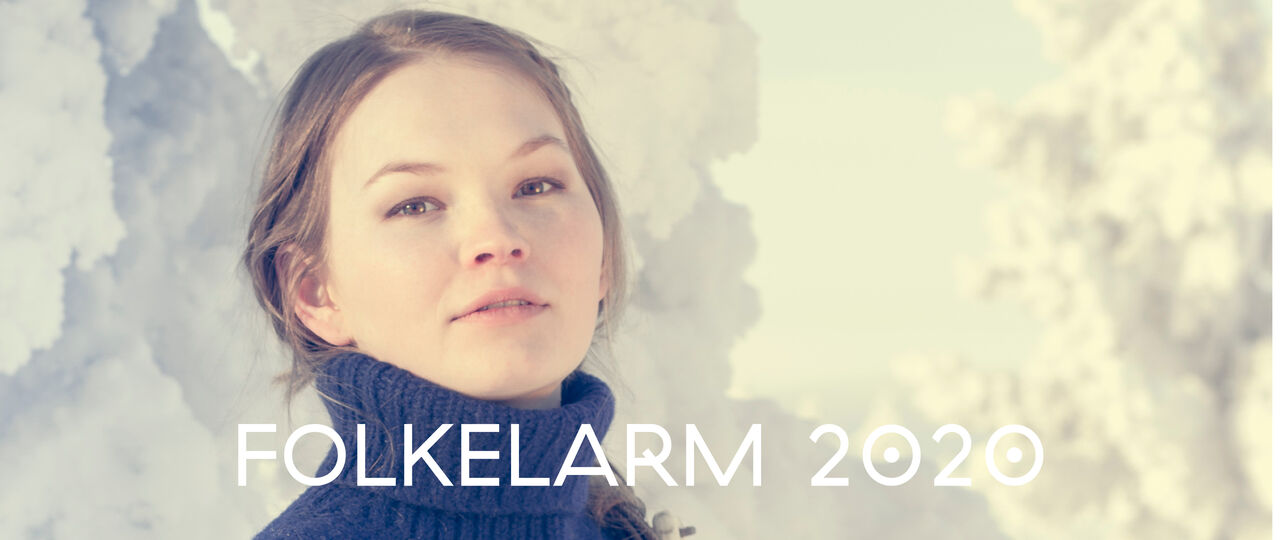 Marja Mortensson
---

Marja Mortensson (NO)
Marja Mortensson er en av de aller viktigste tradisjonsbærerne og formidlerne av sør- og umesamisk joiketradisjon. Hun har gjort seg bemerket med sin vokale egenart og sine låter rotfestet i joiken. Hennes spesielle stemme og sterke tilstedeværelse på scenen formidler vakkert det sørsamiske språket og musikken. Gjennom oppveksten i Svahken Sïjte (Engerdal, Hedmark) har nærheten til naturen og reindriften lagt grunnlaget for mange av Marjas tekster, som er skrevet på et språk som bare prates av omlag 500 mennesker i dag.
I 2017 ga hun ut debutalbumet «Aarehgïjre - Early Spring», som vektla det sørsamiske språket og joiken. I 2018 ga hun ut det kritikerroste albumet «Mojhtestasse - Cultural Heirlooms», som løftet frem de tradisjonelle sørsamiske og umesamiske joikene. Albumet ble nominert til Bylarms Nordic Music Prize og vant Spellemann i klassen folkemusikk. Høsten 2019 ga hun ut sitt tredje album «Lååje - Dawn» hvor hun spiller sammen med medkomponist Daniel Herskedal og TrondheimSolistenes strykekvartett.
Marja Mortensson har bemerket seg gjennom opptredener under Kongen og Dronningens 25-års regentjubileum og åpningen av Nordisk Råds prisutdeling med Kringkastingsorkesteret og Operakoret.
Marja Mortensson er:
Marja Mortensson - joik, vokal
Daniel Herskedal - tuba, basstrompet
Jakop Janssønn - slagverk

Marja Mortensson - YouTube
Marja Mortensson - Spotify

Kontaktinformasjon:
Marja Mortensson
www.marjamortensson.no
+ 47 988 49 399
post@marjamortensson.no

---
Marja Mortensson (ENG)
Marja Mortensson, is a young Saami yoiker and singer from Svahken Sïjte in Norway, nestled halfway between Trondheim and Oslo. Born into a reindeer herding family, it's easy to see that her life and music are firmly rooted in the South Saami culture. Her music is characterised by a burning desire to protect the endangered South Saami language and culture. She is one of the most important traditional yoikers and tradition bearers of the Southern and Umesami yoik tradition.
On both of her solo albums, her spellbinding voice and powerful yoiking tell stories both with and without words. Aarehgïjre - Early Spring, her debut album, was released in 2017 in Norway and Japan. A mere year later, she released Mojhtestasse – Cultural Heirlooms. The unique soundscape created by her trio stems from a deep understanding of and adherence to the traditional yoiks and their melodies. In 2019, she released Lååje - Dawn in collaboration with Daniel Herskedal.
Marja Mortensson has performed at events of national importance such as the Norwegian King and Queen's Silver Jubilee, and the opening of the Nordic Council Awards Ceremony where she performed together with the Norwegian Opera Choir and The Norwegian Radio Orchestra.
Marja Mortensson has won several prizes and has been awarded several grants during her artistic career, most recently Spellemannsprisen (The Norwegian Grammy) for best album in the category traditional/folk music for Mojhtestasse – Cultural Heirlooms.

Marja Mortensson is:
Marja Mortensson - yoik, vocals
Daniel Herskedal - tuba, bass trumpet
Jakop Janssønn - drums

Marja Mortensson - YouTube
Marja Mortensson - Spotify

Contact:
Marja Mortensson
www.marjamortensson.no
+ 47 988 49 399
post@marjamortensson.no
Fotograf / Photograph: Jørn Kristensen