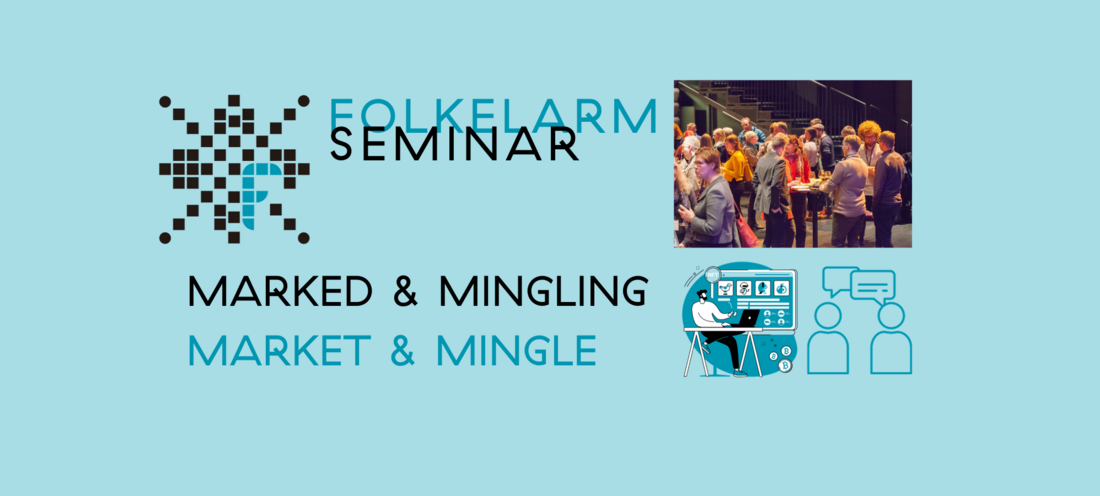 Welcome to Folkelarms new mini-fair and mingle event! Velkommen til marked og mingling lørdag på Folkelarm! Gå ikke glipp av dette!
Scene: Hovedscenen
Dato: Lørdag 18.11
Tid: 11:30 - 14:30
Lørdag under Folkelarm inviterer vi til uformell messe der plateselskap, musikkforlag, arrangører, organisasjoner, selskap som tilbyr tjenester, artister etc kan bestille en stand til profilering/salg. «Minimessa» vil vare fra 11.30 til 14.30 (vi åpner for rigging kl 10.30). 
Under Marked og Mingling vil det bli spennende innslag fra scenen, og det blir muligheter for å få seg kaffe og mer til. 

Dere som ønsker å delta på Marked & Mingling betaler 250 kroner i standleie, dette inkluderer bord og stoler. 
Plateselskap oppfordres til ta med artister på stand! 

For bestilling av standplass så ta kontakt med Ann Helen på annhelen@folkorg.no , det er begrensa med plasser så det er første bestiller til mølla som gjelder. 
Håper vi ser dere på hovedscenen lørdag, dette er stedet der du kan møte andre i folkemusikk-industrien! 
Welcome to our mini-faire saturday at Folkelarm! 
On Saturday during Folkelarm, we invite you all to an informal fair where record companies, music publishers, venues, organizations, artists and other companies can book a stand for marketing and sales. 
Folkelarms "mini-fair" will last from 11.30 AM to 14.30 PM (we open for rigg at 10.30).
If you would like to book a stand, NOK 250,- you can contact Ann Helen at annhelen@folkorg.no 
We have limited stands avaliable, so be quick! 
During the fair there will be surprise happenings from the stage and there will be opportunities to get coffee and more! 
We hope you all show up because this is the place to meet-up with other in folkmusic-business!