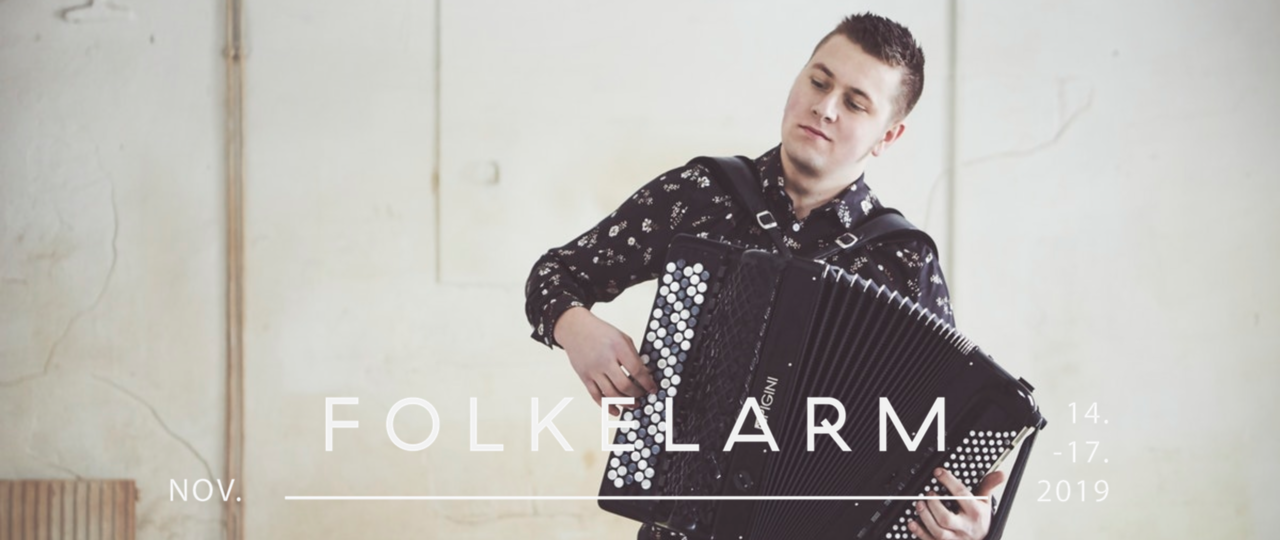 Ole Nilssen
Showcase:
Torsdag kl. 23.20 - 23.50 på Klubbscenen

Ole Nilssen (NO)
Ole Nilssen har de siste åra markert seg som en markant og nyskapende utøver på den norske folkemusikkscenen. Gjennom studier hos en rekke ulike læremestere og egen fordypning i eldre notenedskrifter og historiske lydopptak, har han tilegnet seg et bredt repertoar av både bygdedans- og gammeldansmusikk fra Hedmarken. De siste åra har han også jobbet med durspilltradisjonen i Sogn. Hans første soloplate «Premiér» ble lansert i 2017 og ble nominert til Folkelarmprisen for beste soloplate. Under fjorårets Folkelarm vant han konkurransen INTRO-folk og fikk tittelen "Årets unge folkemusiker 2018".
Gled deg til en konsert preget av spennet mellom drivende dansemusikk og vare og lyriske toner

Ole Nilssen (ENG)
Ole Nilssen has, in recent years, stood out on the Norwegian folk music scene as a prominent and innovative performer. Through studying with a number of different teachers, as well as specialising in older transcriptions and historical sound recordings, he has acquired a wide repertoire of both bygdedansmusikk and gammeldansmusikk from Hedmarken. Recently, he has also worked with the button accordion tradition in Sogn. His first solo album Premiere was launched in 2017 and was nominated for the Folkelarm Prize for best solo album. At last year's Folkelarm, he won the INTRO-folk competition and therefore the title of 'Young Folk Musician of the Year 2018'.
You can look forward to a concert that ranges from driving dance music to tender and lyrical pieces.
---
Ole Nilssen is:
Ole Nilssen - trekkspel/durspel (accordion / button accordion)
Contact information:
Ole Nilssen
mail@olenilssen.com
+47 951 81 672