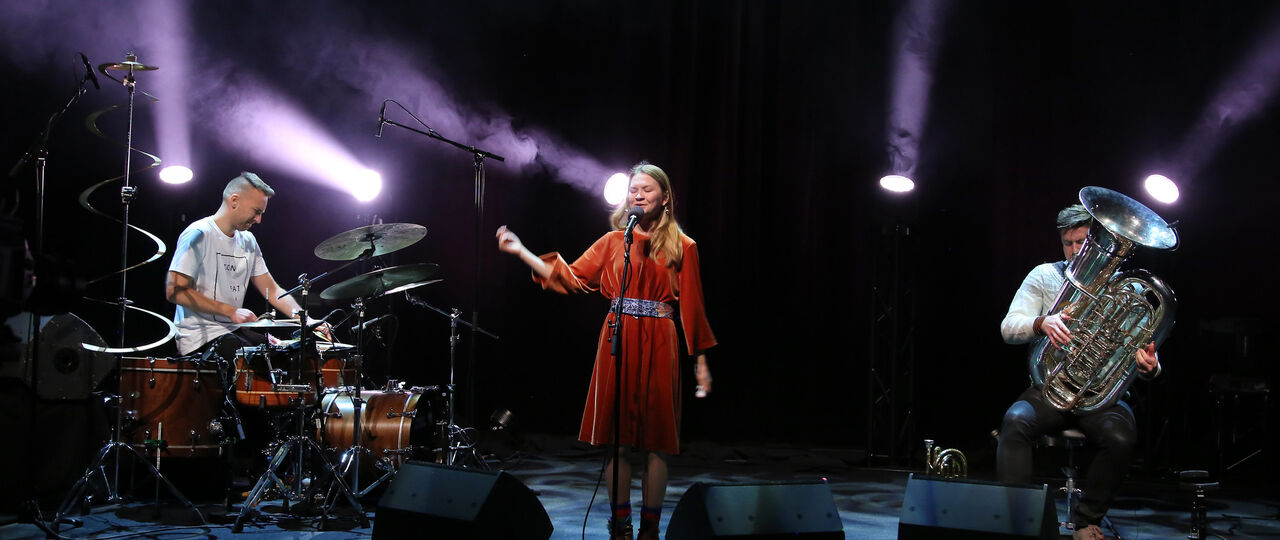 Showcase - Folkelarm 2021
Nå kan du søke showcase på Folkelarm

FOLKELARM 25. - 28. NOVEMBER 2021!
Last year we chose seven artists from abroad, but due to the pandemic we had to postpone their gigs to 2021.
Therefor we only accept applications from Norwegian musicians this year.
Nå kan du søke showcase på Folkelarm 2021
Her er noen søknadstips: Beskriv bandet, besetningen, instrumentering, målsetning og hvorfor akkurat dette prosjektet burde spille på Folkelarm. Hvilke muligheter vil en showcase på Folkelarm gi deg/dere som dere ønsker for dette prosjektet. Har dere noen tidligere konserter å vise til? Har dere planer om, eller lyst til, og tid til å spille konserter i Norge og andre land?
Her er andre tips som styrker søknaden, men er aldeles ikke nødvendig for å søke:
At du viser at du er aktiv.
Tidligere konserter/kommende konserter.
Live videoer på YouTube.
En nettside der det også står om deg/dere på engelsk.
At du er plateaktuell.
Planer for fremtiden
Merk at Folkelarm har fokus på nordisk folkemusikk, vi vurderer kun søknader fra søkere som bor i de nordiske landene.
Det er en jury på 3 personer som velger ut hvem som får spille på Folkelarm. Prosjektleder er ikke en del av denne juryen.
Vi gjør ikke bookinger, du må søke om showcase for å få spille på Folkelarm.
Vilkår og betingelser for showcase på Folkelarm 2021.pdf
Søknadsfristen er 1. mars 2021
Fyll ut søknadsskjema under for å sende inn din søknad til showcase

Photo: Marja Mortensson
Photographer: Knut Utler