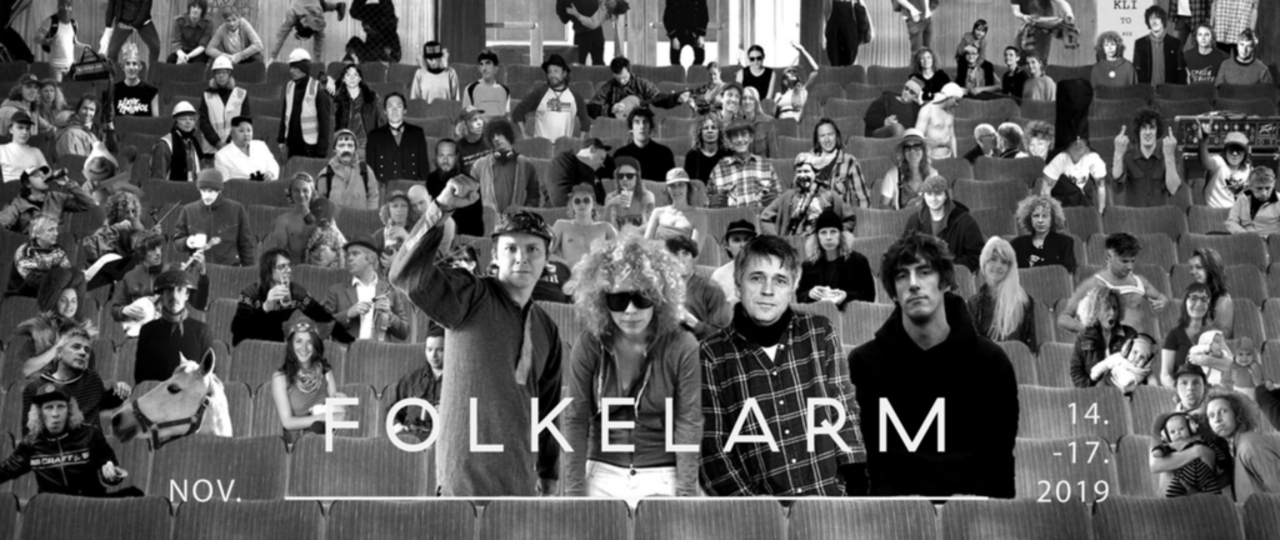 Valkyrien Allstars
Showcase:
Lørdag kl. 22.10 - 22.50 - Hovedscenen
Valkyrien Allstars (NO)
Fra Valkyrien Allstars slapp sin selvtitulerte debutplate i 2007, et album som raskt solgte til gull, har de utforsket og utfordret bruken av tradisjonelle instrumenter og gammel norsk musikk – i et kontemporært uttrykk. Bandet har vært usedvanlig aktive, og har gjennom 12 år med iherdig konsertvirksomhet utviklet seg til et solid og lekent liveband som er i stadig forandring og som aldri spiller to like konserter. Det som begynte som en ren hardingfeletrio har utviklet seg til noe som rett og slett er litt vanskelig å beskrive. Det må oppleves.
Valkyrien Allstars (ENG)
Since releasing their eponymous debut album in 2007, an album that quickly went gold, Valkyrien Allstars have explored and challenged the use of traditional instruments and old Norwegian music - in a modern expression. The band has been exceptionally active and, over the course of 12 years of constant performing, has developed into a solid and playful live band that is ever-changing and whose concerts are always different. What began as a pure Hardanger fiddle trio has evolved into something that is simply quite difficult to describe. It must be experienced.
---

Valkyrien Allstars is:
Tuva Livsdatter Syvertsen, Vokal, Hardingfele (Vocals & Hardanger fiddle)
Erik sollid, Vokal, Fele, Gitar (Vocals, Fiddle, Guitar)
Magnus Larsen, Bass (Bass)
Matin Langlie, Trommer (Drums)
Øystein Etterlid, Lyd (Sound)
Contact:
Vibeke Hay Wold
vibeke@polarartist.no
+47 920 52 594
valkyrien.live