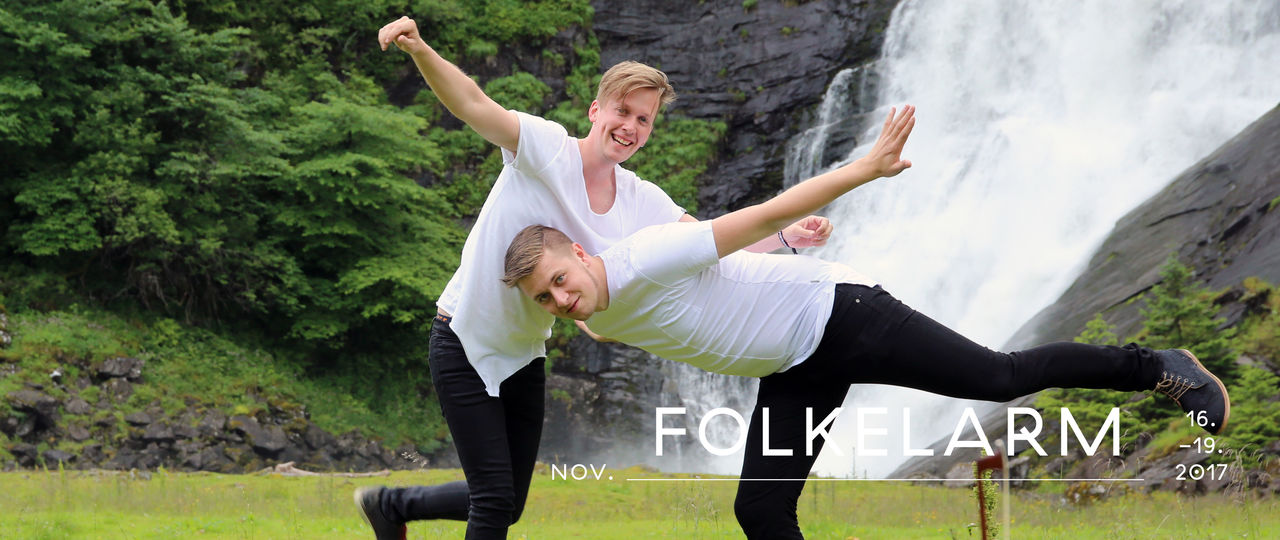 Bjørn Kåre Odde og Ole Nilssen
Bjørn Kåre Odde (fiddle/viola) and Ole Nilssen (accordion) will present a courageous and varied program at this year's Folkelarm. In this new project, the duo got the pianist and composer Wolfgang Plagge to write a piece for them. This exciting encounter between traditional craftsmanship and compositional techniques resulted in Aspects, a piece consisting of three movements. The music lies at the intersection of folk music and modern classical music, where sprightly harmonic and rhythmic figures are naturally coloured by two strong performers of Norwegian traditional music.
Odde and Nilssen have collaborated closely on various traditional folk music projects. They have a light, playful and dynamic interaction that appeals to dancers and concert audiences in equal measure. During Landsfestivalen i gammaldansmusikk this year, they came in at a very strong second place in the prestigious group playing competition. The duo, in addition to Plagge's piece, will perform elegant "storgårdsmusikk" at their showcase concert during this year's Folkelarm.
Odde and Nilssen's collaboration is constantly evolving, and yet another famous composer is in the process of writing new music for them: Henning Sommerro. Sommerro will complete a piece for Odde and Nilssen before they go into the studio to record in February 2018 and, during the summer, there will be an album launch!
Line-up
Bjørn Kåre Odde – fiddle/viola
Ole Nilssen - accordion
---
Contact info:
Ole Nilssen
Phone: +47 95181672
E-mail: mail@olenilssen.com

Listen to Bjørn Kåre Odde og Ole Nilssen here:
Ole Nilssen og Bjørn Kåre Odde - "Grovsmed på ball" (spotify)