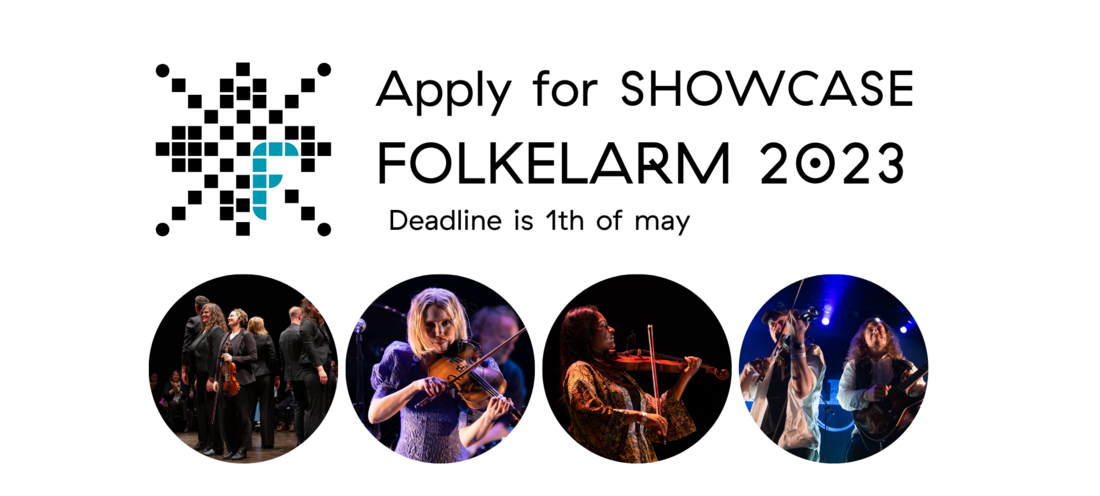 Application deadline was 1th of May! 
What is Folkelarm?
Folkelarm is the largest trade fair for folk music and dance in the Nordic region. The main goal of Folkelarm is to market Nordic folk music artist to Norwegian-and International delegates. At Folkelarm, all the showcase concerts are open to the public. 
During Folkelarm, you are also offered to participate in seminars, workshops and events where you both get relevant professional training, make contacts and build networks. 
Here are some tips for your application. 
Describe the band, members, instrumentation, and your concept clearly. What is your goal showcasing at Folkelarm and tell us  why this project should play at Folkelarm. What opportunities will a showcase at Folkelarm give you? What do you wish for this project? Have you played any previous concerts? Do you have plans, or a desire and goal to play at spesific festivals, or a goal for your band/project?   
This will strengthen the application, but is absolutely not necessary:  
Material/ pictures from previous concerts 
Dates//material for upcoming concerts. 
Live videos on YouTube.  
To be bookable we suggest that you have:  
A website where you present your project in English.  
A website with EPK (Electronic Press Kit) / Press material, videos and photos 
A website with contact info about booking, promo, agents etc.  
Technical raider 
Please note that Folkelarm focuses on Nordic folk music, we only accept applications from artists who live in the Nordic countries.  
If you have any questions, please feel free to us: