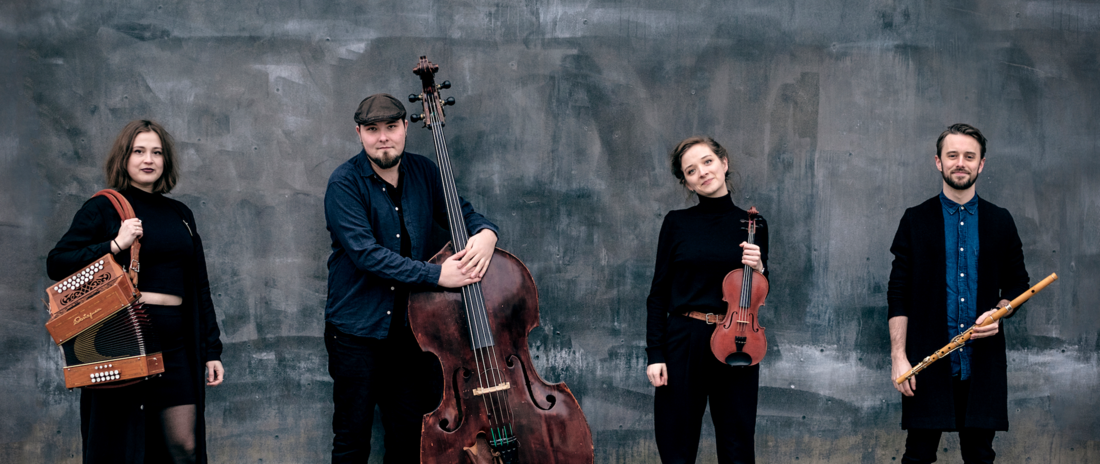 Floating Sofa Quartet
Folkelarmartist 2021
Floating Sofa Quartet is a modern Nordic folk music ensemble consisting of young musicians from Denmark, Finland and Sweden. With the unique combination of instruments the quartet performs handmade music with a scent of dewy pine trees, salty sea breezes and freshly brewed coffee. Tender melodies and feisty dance tunes are performed with intriguing harmonies, intensity and humor. Their music has been said to be like the bubbles in the champagne and the warm acoustic sound of wooden instruments completes the whole.
Since their debut at Kaustinen Folk Music Festival (FI) 2015 they have built name widely in the European folk scene. Floating Sofa Quartet has been seen playing at folk clubs and concert halls as well as sweaty dance evenings, schools and churches. Both of their albums have received positive feedback internationally and the latest, Neighbourhood (2018), was awarded Årets Udgivelse (The Album of the Year) at Danish Music Awards. The latest project of FSQ is live music video series Sofa Songs, a collaboration with Nordic singers.
Take a seat on the sofa and float away!
"Combines the best of new and traditional music, technical brilliance and emotional understanding."
– Alex Monaghan, FolkWorld (UK)
"It feels like Floating Sofa Quartet is living through their instruments."
– Arja Pajunen, Kansanmusiikki (FI)
Floating Sofa Quartet
Mads Kjøller-Henningsen (DK) - flute, Swedish bagpipe
Leija Lautamaja (FI) - melodeon, reed organ
Clara Tesch (DK) - fiddle
Malte Zeberg (SE) - double bass
Contact:
Mail: contact@floatingsofaquartet.com
Homepage: http://floatingsofaquartet.com/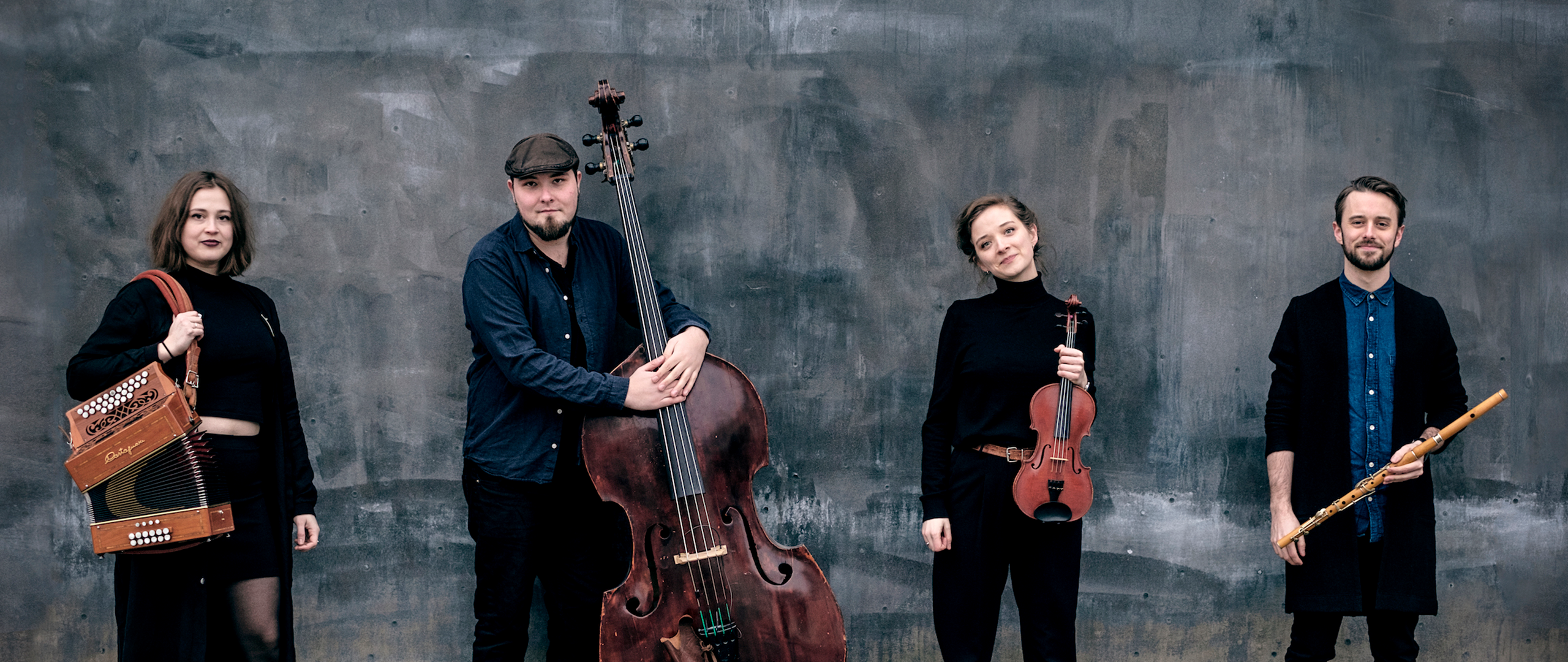 Photo: Ivan Boll