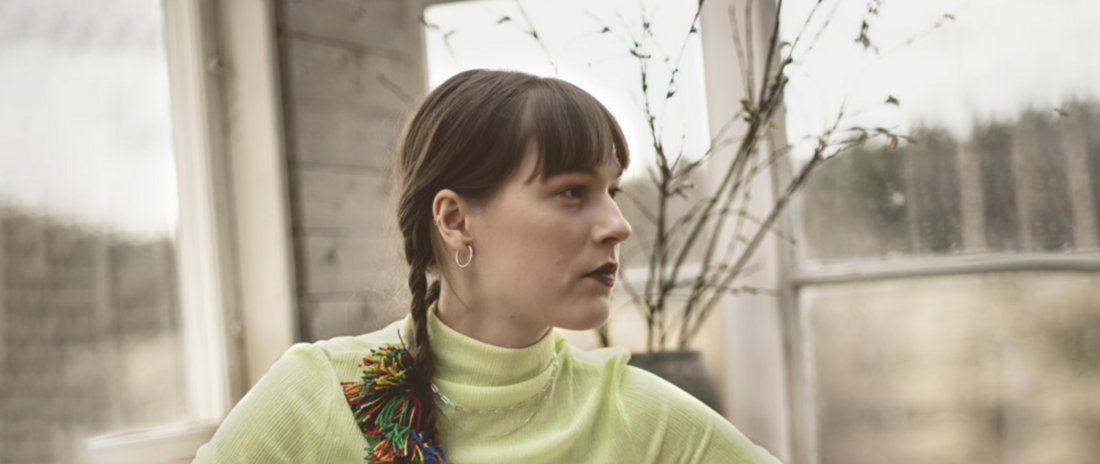 Katarina Barruk
Folkelarmartist 2021
Katarina Barruk er kjent som en av Sábmies fremste vokalister. Hun er oppvokst i Lusspie (Storuman) og Gajhrege (Gardfjäll), men er for tiden basert i Oslo. Siden 2012 har Katarina turnert gjennom Europa med en rekke kritikerroste konserter. I 2020 mottok hun Sveriges komponister och textförfattares (SKAPs) Kulturbärarpris. Barruks unike, særegne stemme, i kombinasjon med en standhaftig tilstedeværelse på scenen, skaper et rom med sårbarhet og styrke som ikke ligner noe annet. Hun leverer en sterk, men likevel dypt jordnær, blanding av popmusikk, tradisjonell joik og improvisasjon.
Katarina synger på morsmålet sitt, umesamisk. Språket er på UNESCOs røde liste over kritisk truede språk, men mange umesamer tar språket tilbake.
- Jeg bruker ikke umesamisk språk i musikk for å bevise et poeng, det handler mer om det faktum at jeg kan være meg selv. Å gjøre musikk på umesamisk er en måte å invitere venner og publikum inn i universet mitt, der umesamisk er norm, høyaktuell og levende.
I år har Barruk bidratt med et lydverk til Gwangju Biennale i Sør-Korea. Hun er snart aktuell med sin andre albumutgivelse og i 2022 skal hun turnere med sin helt nye konsertproduksjon.
- Når jeg opptrer, ser jeg indre bilder av steder, mennesker og hendelser. Jeg prøver å ta publikum med meg til disse stedene og til min emosjonelle tilstand. Jeg vil at musikken min skal gi frihet, et pusterom for folk å hvile i hvordan det er å være menneske.
Katarina Barruk - vokal.
Arnljot Nordvik - gitar. 
Christo Stangness - bass. 
Christer Jørgensen - trommer. 
Øystein Myrvold - tangenter. 
Anna Leijonhielm - Visuals. 
Anniell Marlen Åshovd Olsen - Lysdesign. 
---
Katarina Barruk is known as one of Sábmie's most talented live artists. She is raised in Lusspie and Gajhrege, but is currently based in Oslo. Over the last decade Katarina has toured through Europe. In 2020 she received one of the most eligible writer and composer prizes in Sweden - "SKAPs Kulturbärarpris". Barruk's unique, distinctive voice, in combination with a steadfast presence on stage creates a space of vulnerability and strength that is unlike anything else. She delivers a fierce, yet deeply down-to-earth, mix of pop music, traditional yoik and improvisational elements.
Katarina sings in her mother tongue, Ume Sámi language, a language which is on UNESCO's red list of critically endangered languages, and that she cares deeply for.
- I do not use the Ume Sámi language in music to prove a point, it is more about the fact that I can be myself. Doing music in Ume Sámi is a way of inviting my friends and the audience into my universe, where Ume Sámi is norm, highly topical, and alive.
This year Barruk has contributed with a sound piece to Gwangju Biennale in South Korea. Next up is her second album release followed by concerts with her new live-production.
- When I perform, I see inner images of places, people and events. I try to take the audience with me to those places and to my emotional state. I want my music to bring freedom, a breathing space for people to rest in what it is like to be human. 
Contact
Booking: booking@katarinabarruk.com
Homepage: www.katarinabarruk.com
Spotify: https://open.spotify.com/artist/1Gsh9KvXlYJYqUuu4q5z8l?si=e19U6_rWQTyuhgOBTqKHlw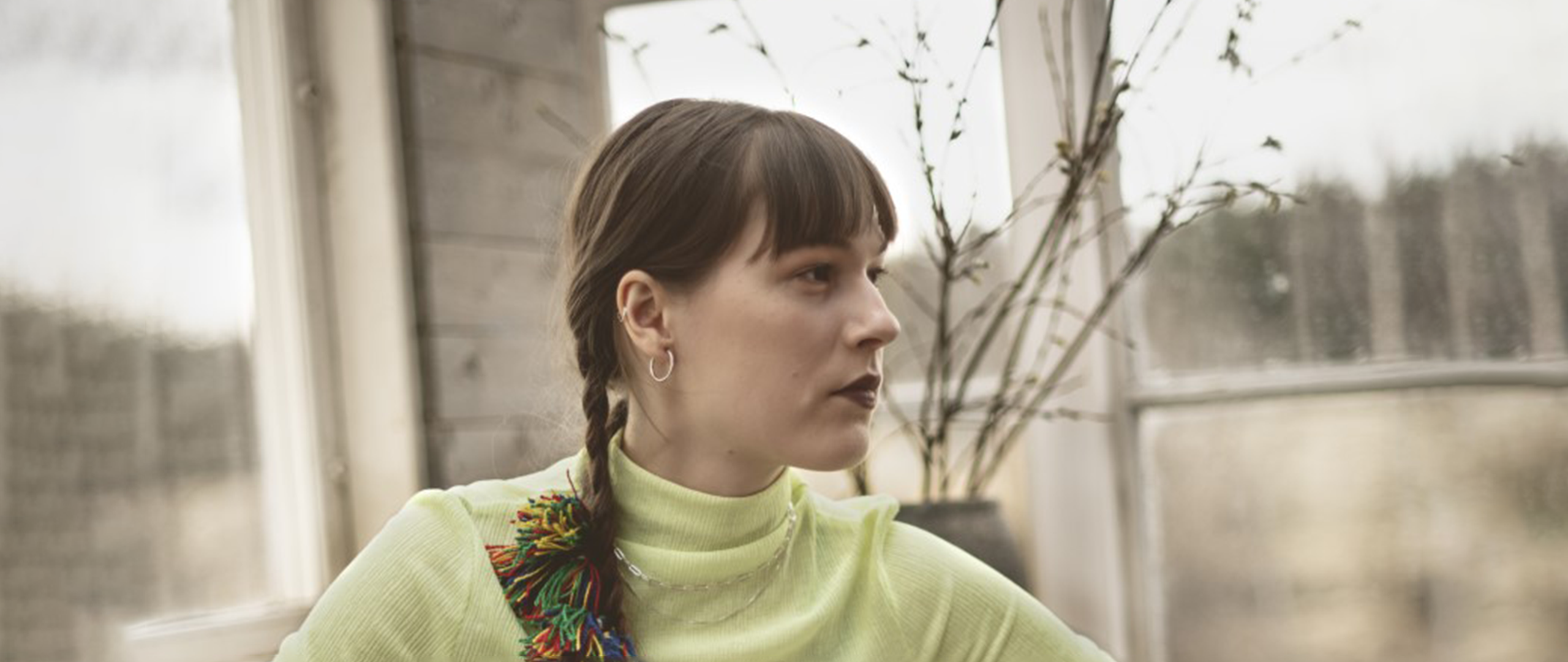 Photo: Helleday Arts