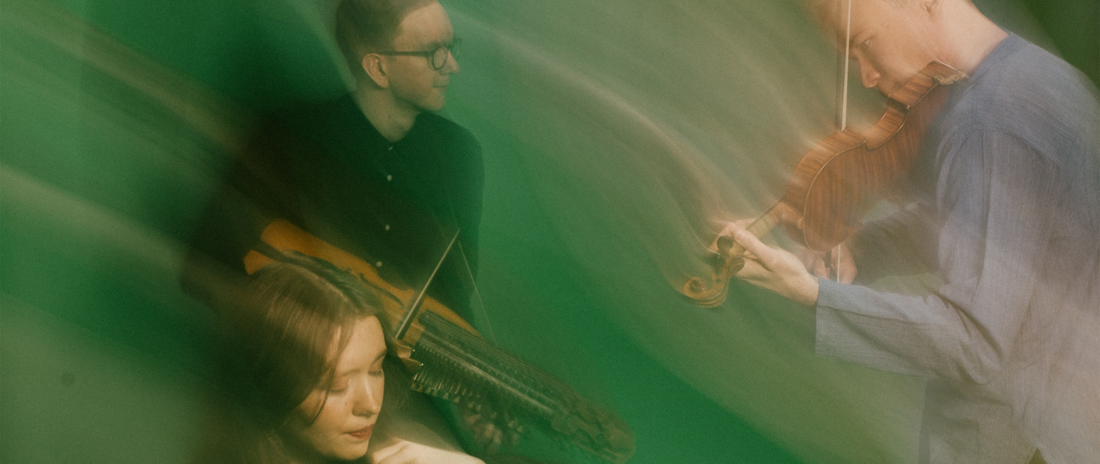 Trio Törn
Folkelarmartist 2021
Imagine a moment of wild freedom and peaceful respite, a moment of triggering excitement and intense contact.
Trio Törn is a meeting between three strong personalities with their roots in the Swedish folk music that with the unique setting violin, cello and nyckelharpa is constantly experiment with their instruments potential, pushing the traditions boundaries again and again. When they play together, mixing colorful melodies, captivating harmonies, uninhabited swing and intimacy, everything in one living unit. The listener is treated to an unique experience with great variety.
The stage is set, excitement is present, expression is at the core.
In 2018 Trio Törn released their first album "Debut" which was selected to one of five top folk music CDs of the year by the Swedish paper Lira. In the autumn of 2018 they received the Royal Swedish academy of music scholarship for ensemble playing. Since then they have been a frequent name on the nordic folk music scenes. In 2021 they will release their second album.
"This combination of incredibly talented musicians has resulted to compositions that are not of this world" - Lira
Petrus Dillner - nyckelharpa
Olof Kennemark - violin
Klara Källström - cello
Contact
Mail: info@triotorn.se
Homepage: https://triotorn.se/
Live: https://www.youtube.com/watch?v=pdnNRsajPmQ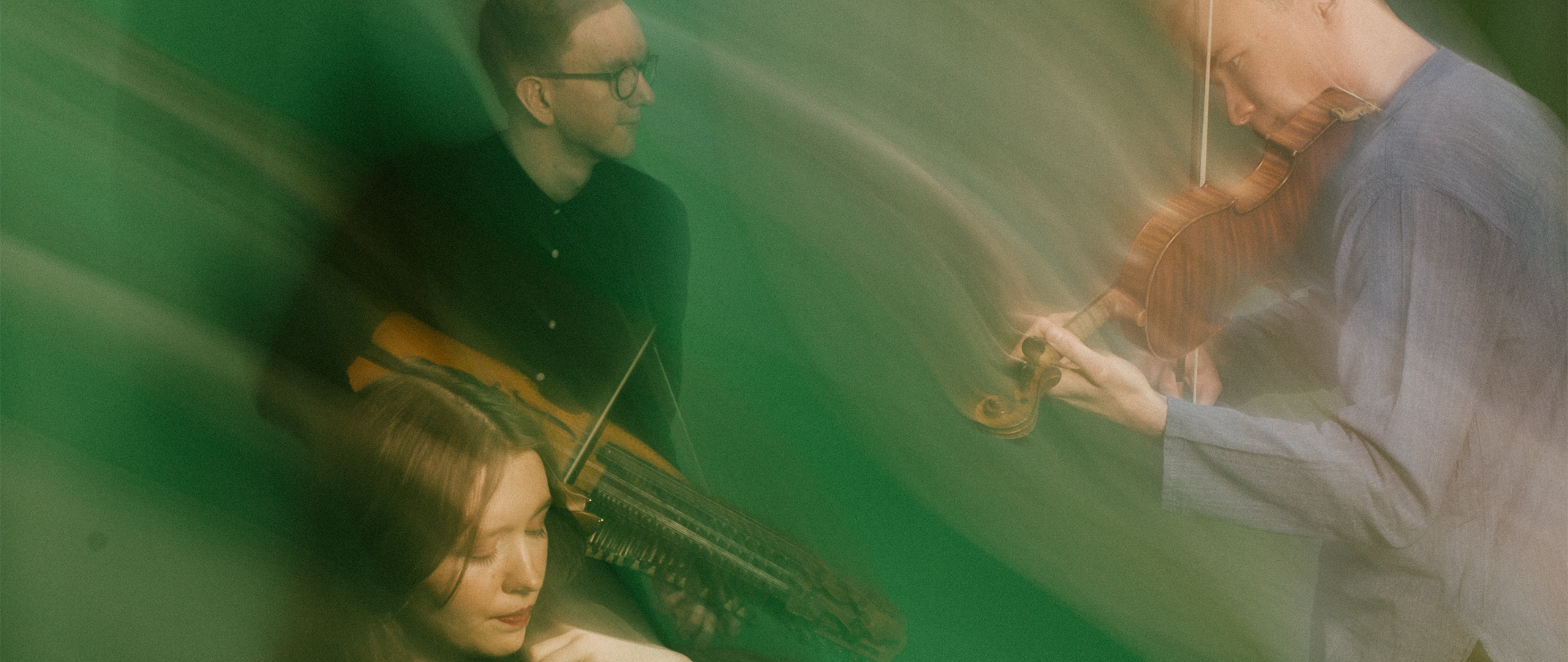 Photo: Olof Grind