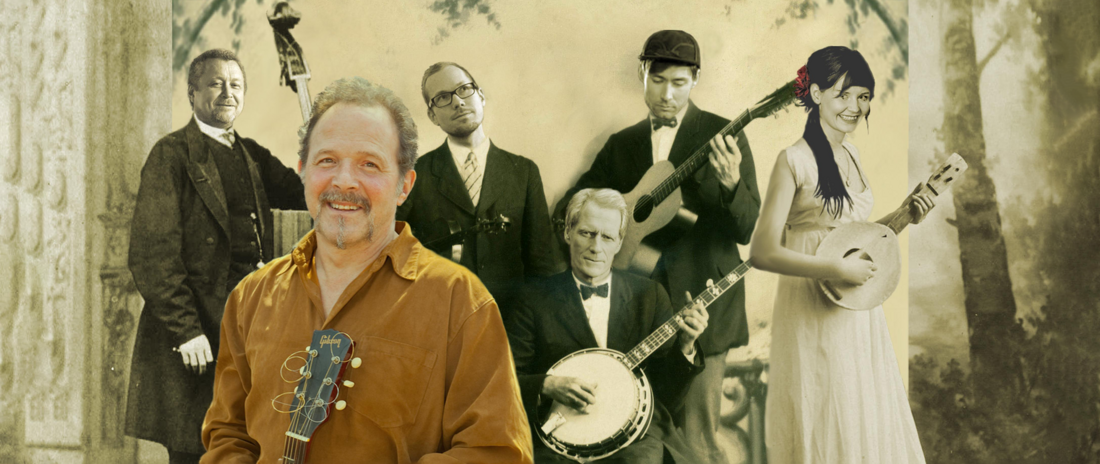 Jeffery´s Reverie
Folkelarmartist 2021
"Jeffreys Reverie" er en spenstig sekstett av internasjonale multi-instrumentalistiske akustiske musikere. De samlet seg for å kunne fremføre musikken fra det kritikerroste albumet "The Meeting of the Waters", et verk fylt med fele-låter og tekstene og musikken til Jeff Wasserman - den amerikanske eks-pat låtskriver, multi-instrumentalist og ambassadør for det brede spekteret av amerikansk folkemusikk. Jeff's Rikskonsertene/DKS-programmer, "Appalachia" og "This Land is Your Land", turnerte Norges skoler i godt over 20 år.
Wasserman er allerede kjent og prisbelønnet for sitt tekstforfatterskap (Edvardpris 2016) for dusinvis av anerkjente artister, men hans egne sanger er blitt "en altfor godt bevart hemmelighet" - (Jonas Fjeld). Låtene er gjennomsyret av de hundrevis av felelåter og ballader impregnert i hans unge sinn som folkedans-musikker og under vingene av den anerkjente folkloristen Frank Warner som ga han tilgang til sin rike samling fra Amerikas nordøstlige/New England-region.
Med "The Meeting of the Waters", bandt han sammen innflytelser av de britiske øyer og amerikansk musikk som er funnet i regionen og fra hans nyfunnede hjem i Norge med gjester som Paul Brady, Andy Irvine, Jonas Fjeld og Knut Reiersrud. Av albumet sa T Bone Burnett dette:
"En manns reise til sentrum av amerikansk musikk, og hans tur ut for å lage sin egen ... Music of La Raza Cosmica ".
Jeff Wasserman - vokal, gitar, fele,
Anne Marit Bergheim - (Katzenjammer) tenorgitar, trekkspill, autoharp, mandolin, mandocello,vokal
Marius Graff - (Lillebjørn Nilsen), gitar, banjo, resonatorgitar, mandocello, mandolin, vokal
Gideon Andersson - (Quilty, Sofia Karlsson), akustisk bass,
"Laffen" Rossebø - fele, mandolin, cittern
Erlend Viken - fele
 
---
"Jeffrey's Reverie" is a high-spirited sextet of international multi-instrumentalist acoustic musicians. They gathered to perform the music from the critically acclaimed album "The Meeting of the Waters", a work filled with fiddle tunes and songs of Jeff Wasserman - the American ex-pat songwriter, multi-instrumentalist, and ambassador for the wide spectrum of American folk music. Jeff's Rikskonsertene/DKS programs, "Appalachia" and "This Land is Your Land", toured Norway's schools for well over 20 years.
Wasserman's awarded winning lyrics (Edvardpris 2016) for dozens of renowned artists are well known, but his own songs have become "an all-too-well-kept secret" - Jonas Fjeld. His songs are imbued with the hundreds of fiddle tunes and ballads imprinted in his young mind under the wing of the folklorist Frank Warner who gave him access to his rich collection from the Northeast regions of America.
With "The Meeting of the Waters", Wasserman tied together the influences of the British Isles and American music found in his region and his newfound home in Norway with guests such as Paul Brady, Andy Irvine, Jonas Fjeld, Esbjørn Hazelius, and Knut Reiersrud. Of the album, T Bone Burnett said this:
"One man's journey to the center of American music, and his trip out to create his own ... Music of La Raza Cosmica".
Jeff Wasserman - vocals, guitar, fiddle 
Anne Marit Bergheim - (Katzenjammer) tenor guitar, accordion, autoharp, mandolin, mandocello, vocals
Marius Graff - guitar, banjo, resonator guitar, mandocello, mandolin, vocals
Gideon Andersson - (Quilty, Sofia Karlsson), acoustic bass,
"Laffen" Rossebø - fiddle, mandolin, sittern
Erlend Viken - fiddle
 
Contact
Booking: jawsharp@gmail.com
Homepage: https://www.jeffwasserman.no/folkelarm-2021/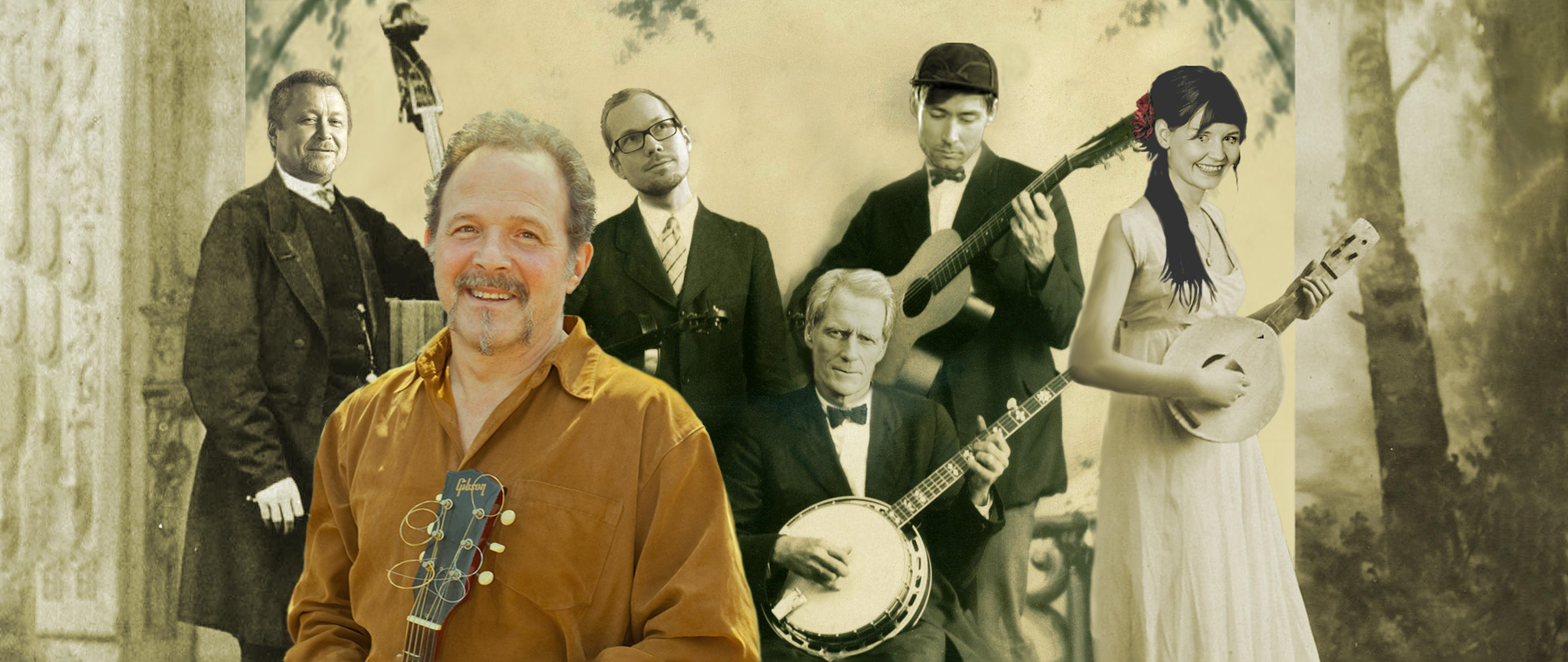 Photo: