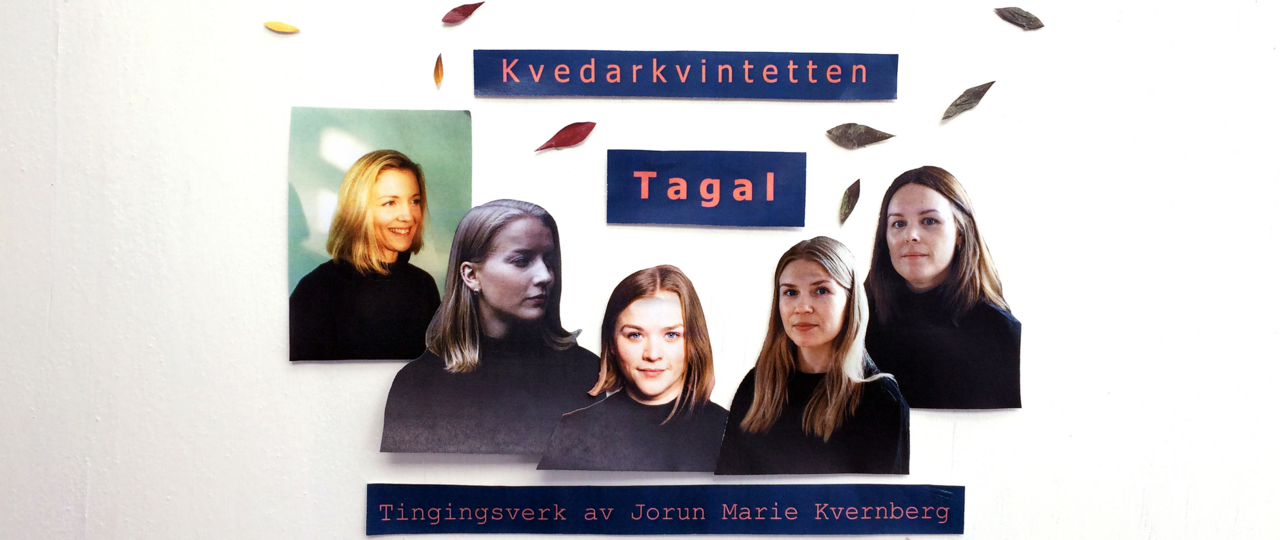 Kvedarkvintetten
Friday 19:10-19:40 - The Lavvo
Saturday 19:10-19:40 - Klubbscenen
Kvedarkvintetten: "Tagal"

Kvedarkvintetten er en av de ledende vokal-gruppene i Norge innenfor folkemusikk-sjangeren og kommer til Folkelarm med det nyskrevne verket «Tagal» av Jorun Marie Kvernberg.
Tagal kan oversettes med å være stille, taus eller ordløs og verket utfordrer rammene for vokalmusikk ved at tekstelementene er så godt som fraværende.

«Å låte på kjafte», altså å synge instrumentallåtter, er en gren innenfor den tradisjonelle folkesangen. Kvedarkvintetten har de siste årene særlig gått i dybden på låttetralling. Med improvisasjon i et ordløst språk setter de sammen småstavelser og finner frem til de lydene som kan etterligne f.eks. felespillet best, i form av rytme og frasering. Dette er et personlig og individuelt språk som hver enkelt utøver utvikler og er alene om, og det er sådan unikt for Kvedarkvintetten å finne et felles trallespråk for fem stemmer.

Kvedarkvintetten er:
Margit Myhr - vokal
Sina Myhr - vokal
Helga Myhr - vokal
Tonje Risdal Liahagen - vokal
Silje Risdal Liahagen - vokal
---
Kvedarkvintetten: "Tagal"
Kvedarkvintetten is a leading Norwegian vocal group heading to Folkelarm with their new composition, "Tagal", written by Jorun Marie Kvernberg. Tagal is a traditional word, meaning to be silent or without words. The composition pushes the boundaries of vocal music by omitting almost all textual elements.
Instrumental song, or to «låte på kjafte», is a branch of traditional folk music. In the last few years, Kvedarkvintetten has explored låttetralling. By improvising and combining short syllables in a wordless language, they seek out and mimic the rhythm and phrasing, for example of the fiddle. This is a personal language developed by each practitioner. It is therefore unique for Kvedarkvintetten to find a shared tralle-language for five voices.
Kvedarkvintetten is:
Margit Myhr - vocal
Sina Myhr - vocal
Helga Myhr - vocal
Tonje Risdal Liahagen - vocal
Silje Risdal Liahagen - vocal
Contact
kvedarkvintetten@gmail.com
Kvedarkvintetten | Spotify
Kvedarkvintetten live at Riksscenen - Maria
Kvedarkvintetten - Julesong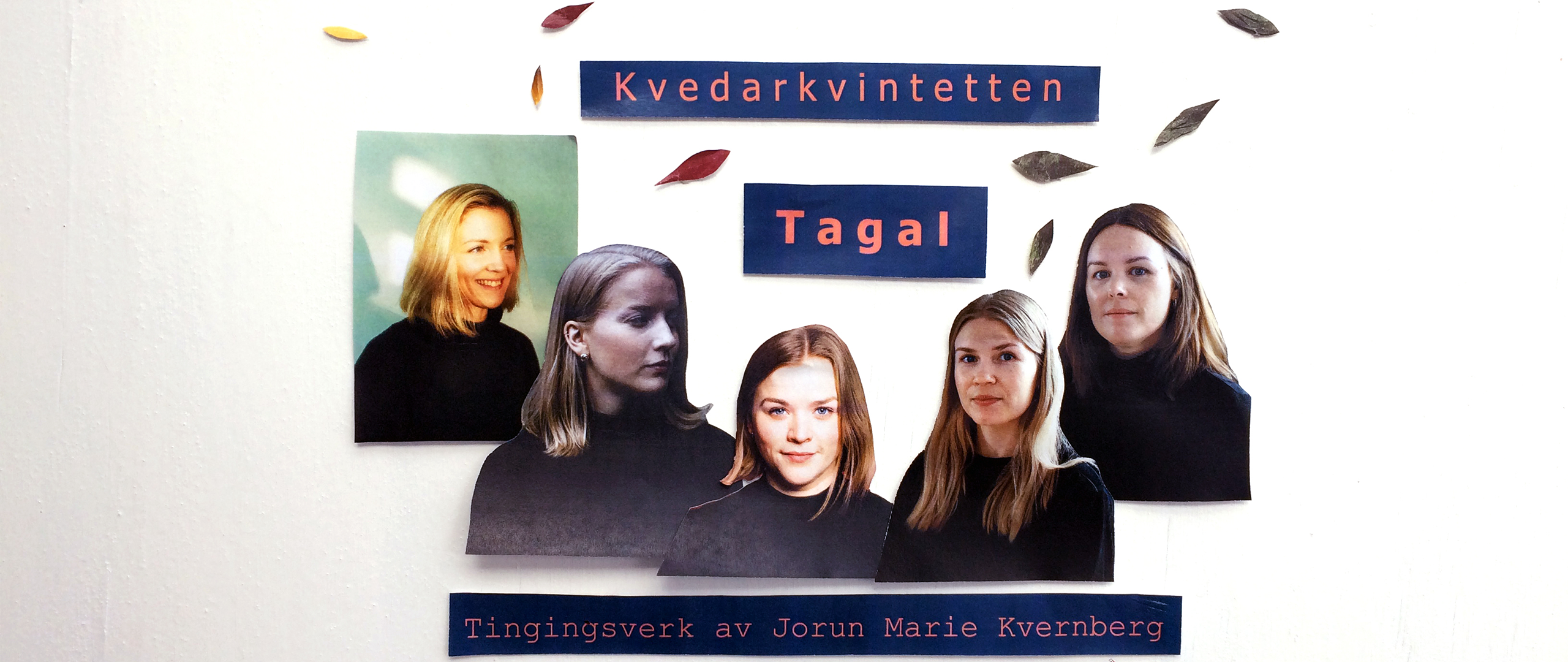 Foto: Signe Fuglesteg Luksengard og Johannes Selvaag
Fotodesign: Selma French Bolstad