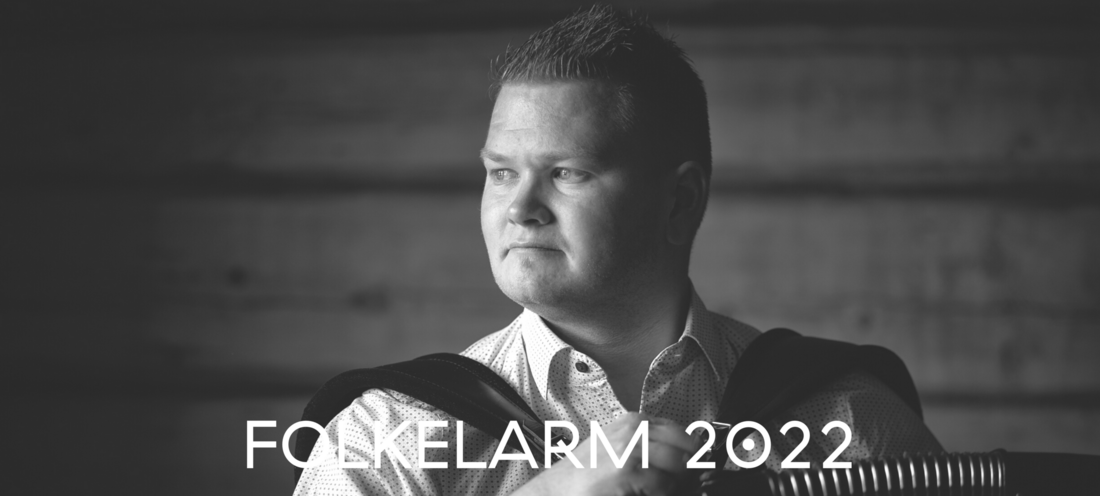 MADS ERIK ODDE (NO)
Mads Erik Odde har dei siste åra markert seg som ein av landets fremste utøvarar på trekkspel. I 2021 fekk han Spelemannprisen for plata «Logne slåttar» i kategorien Folkemusikk/Tradisjonsmusikk. Same plate fekk Folkelarmpris i 2020 i kategorien solo. Mads Erik er mykje nytta som dansespelemann, konsertutøvar og instruktør, og er blant anna medlem i konstellasjonar som Lendmenn, FIRO og Gjevre, Odde & Vårdal. Med sistnevnte gruppe fekk han i 2020 Folkelarmprisen for plata "Husklugumt" i kategorien dansespel.  
Mads Erik har dei siste ti åra fordjupa seg i slåttespeltradisjonen og felemusikken frå rundt heimplassen sin. Han held seg til den tradisjonelle måten å spele slåttene på, men med arrangement som er tilpassa trekkspelet og som til dels utfordrar lyttaren. I tillegg til tradisjonelle slåttar spelar han eigne komposisjonar og musikk frå Sverige som eit supplement til tonane frå Gudbrandsdalen. På Folkelarm skal han spele til dans, og da er det springleik, halling og runddansmusikk som blir presentert.  
Mads Erik Odde - Trekkspel
---

MADS ERIK ODDE (ENG)
Mads Erik Odde is one of the most prominent folk musicians of accordion in Norway. In 2021 he received the Norwegian Grammy Award for the album «Logne slåttar» in the category Folk Music / Traditional Music. The same album received the «Folkelarm Award» in 2020 in the solo category. Mads Erik is in high demand as a dance musician, as a concert performer, as well as an instructor. He is member of constellations such as Lendmenn, FIRO and Gjevre, Odde & Vårdal. With the latter group, he received in 2020 the «Folkelarm Award» for the album "Husklugumt" in the category dance music.  
For the last ten years, Mads Erik has studied the old traditional music and fiddle music from around his hometown in Gudbrandsdalen. He sticks to the traditional way of playing tunes, but with arrangements that are adapted to the accordion. In addition to traditional tunes, he plays his own compositions and music from Sweden as a supplement to the tunes from Gudbrandsdalen.  At his showcase at Folkelarm, Mads Erik Odde will play traditional dance music.
Mads Erik Odde – Accordion
Contact:
Mads Erik Odde
E-mail: madserikodde@gmail.com
Phone: +47 975 02 432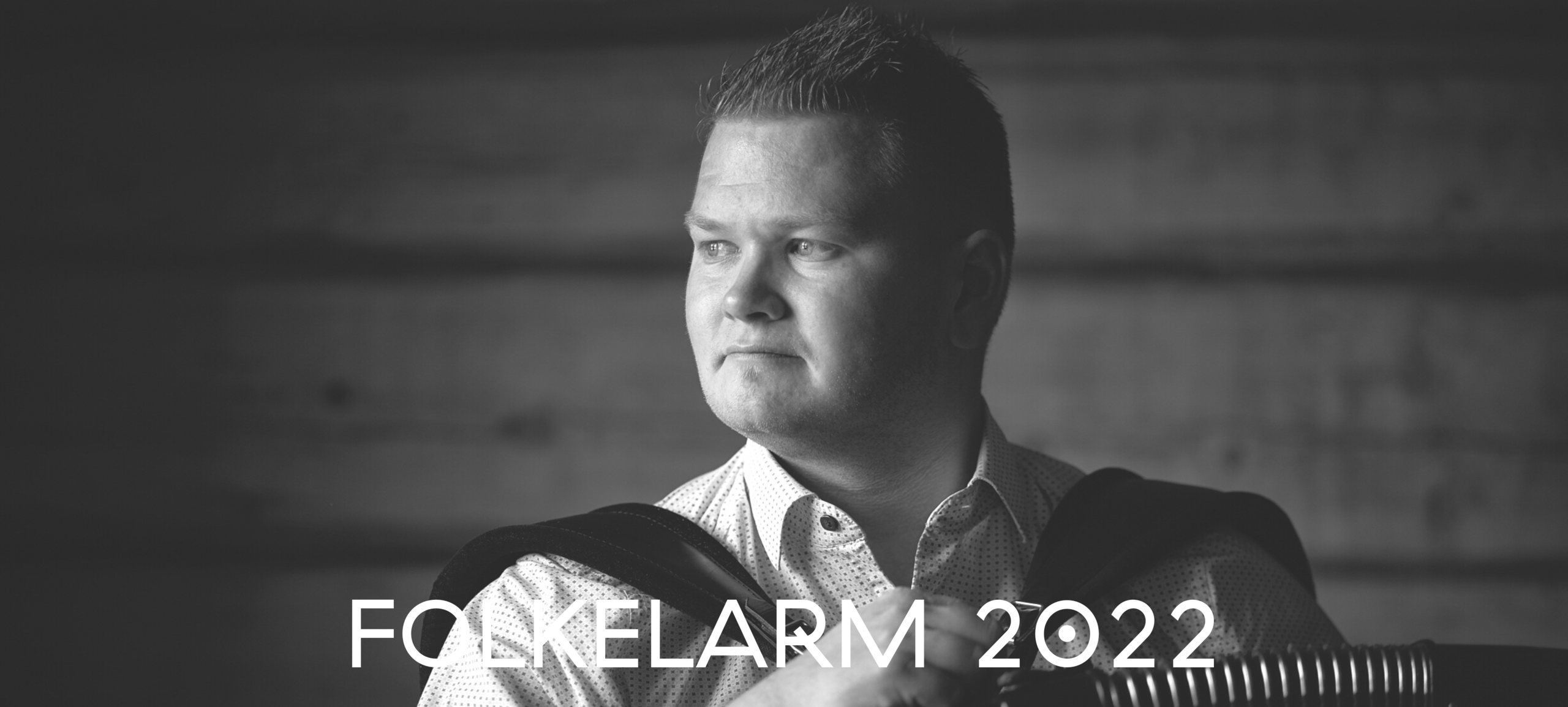 MADS ERIK ODDE
Photo: Thor Hauknes