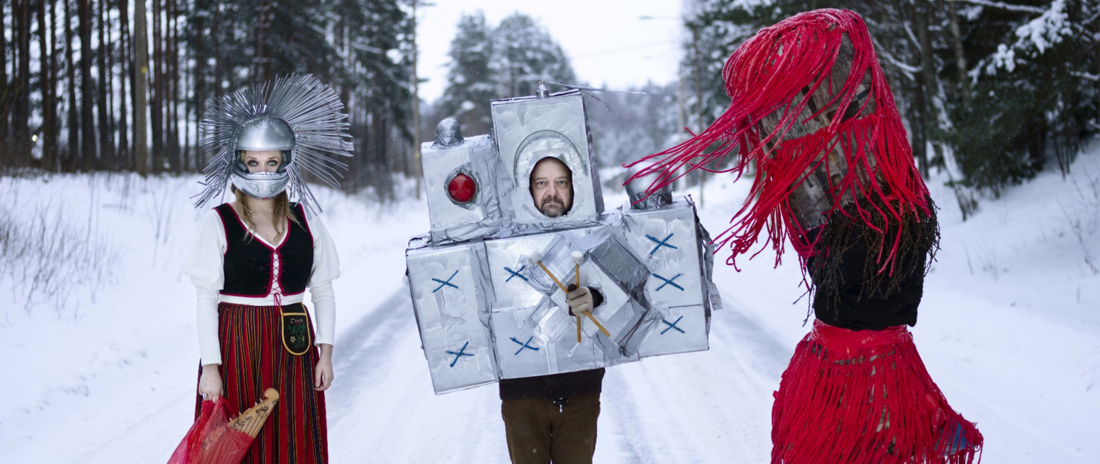 Pauanne
Folkelarmartist 2021
Pauanne is a Finnish contemporary folk band that uses archive recordings from 100 years ago as a part of the music. There are three musicians on stage at Pauanne concerts, but on top of that up to 20 different artists from the 20th century will be added in the form of archive tapes. We bring to the stage spells of Lappish healers, a sermon from a western Finnish prison, and cattle calls from Karelia. The debut album of Pauanne was published by the German based company Nordic Notes in 2019 and Pauanne was selected into the Sibelius Academy publication series. The band's album was selected within "The Best Albums of the year 2019" -lists of major newspapers in Finland, Helsingin Sanomat and Hufvudstadsbladet. The band has won the Ethnogala's Newcomer of the Year Award 2019 and the Emma Prize 2020 at Finland's largest music awards. Pauanne was chosen to perform in Womex 2019, and the Finnish Broadcasting Company recorded it's appearance as a television show. In Autumn 2020 Pauanne released the album Barely Ann-Mari (Nordic Notes) with actress, singer Irina Björklund. The album was inspired by the TV series Peacemaker, in which Björklund plays the lead character. Currently Pauanne is working in collaboration with visual artist Robin Nõgist to release a new single with a music video.
"Crazy singing and chanting, shepherd calls, programming and spoken words are mixed through some glorious melodies: the hypnotic Rauta, the troll dance Maakillinen Voima, the comic Mäntiin me Kerran Markkinoille, and the frankly disturbing Taivallahden Pohjalla. Every track is a surprise and delight." Alex Monaghan, Folk World      
 "After hearing the record, I was pretty sure Pauanne would be an out-of-the-ordinary live experience, but they still manage to exceed my expectations. It is undoubtedly one of the most creative folk bands I've heard in a long time."
//Rasmus Klockljung, Lira Musikmagasin
Kukka Lehto / Violin, keyboards and archive tapes
Tero Pennanen / Hammond B3 -organ, keyboards, archive tapes
Janne Haavisto / Drums, percussions and archive tapes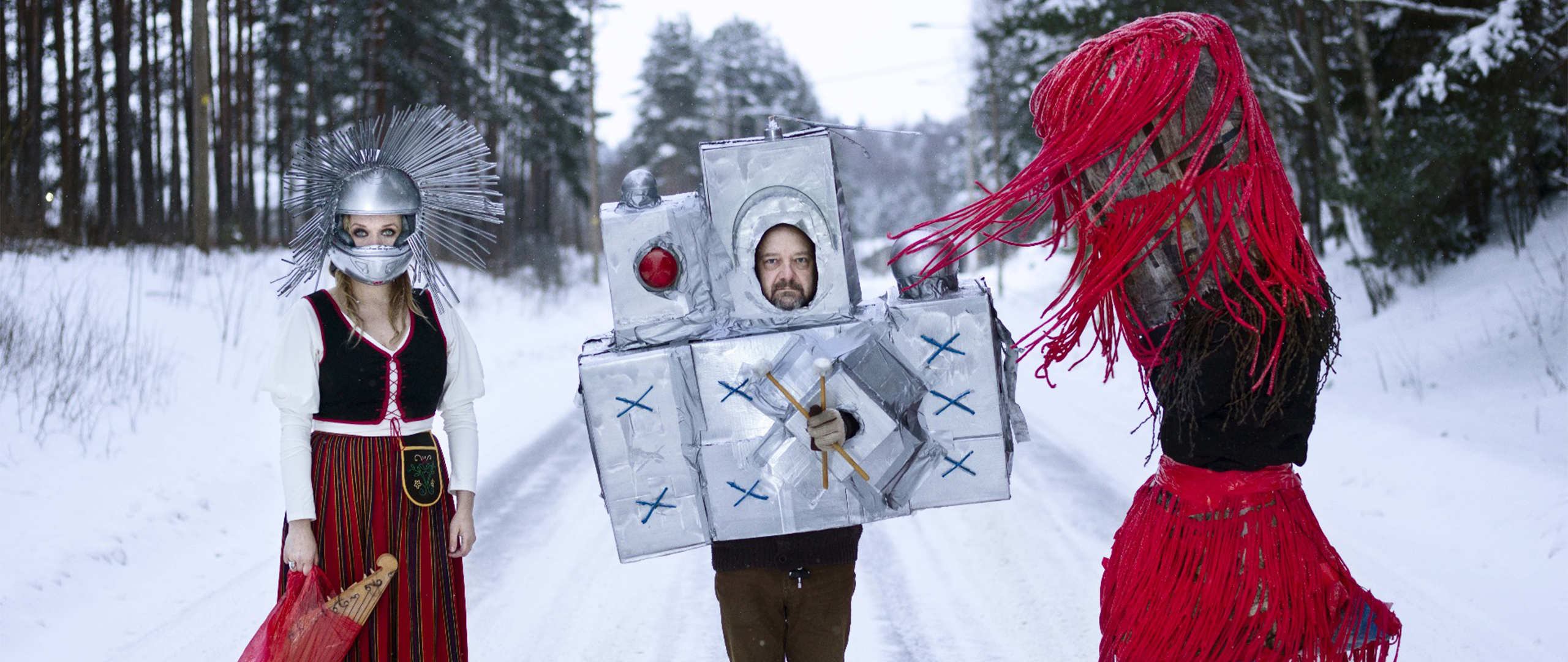 Photo: Aki-Pekka Sinikoski