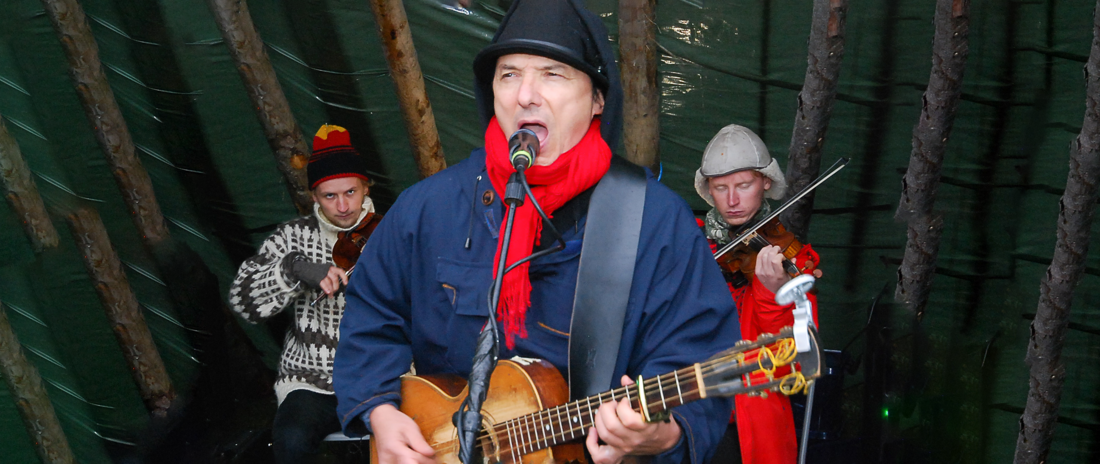 Vassvik
Folkelarmartist 2021
Den sirkumpolare samiske lydpoeten, Torgeir Vassvik, utvikler nye visjoner for den animistiske joiken, vokal kunsten, den opprinnelige samiske musikken. Med sitt band VASSVIK skaper de et arktisk-avantgarde-lydlandskap, som er forankret i folkemusikk, klassisk, jazz og improvisasjonsmusikk.
Etter en vellykket verdensomspennende turné 2019/20 i 13 land, inkludert Rwanda, Sør-Korea, Canada, USA, Storbritannia, Belgia, Tyskland, Skandinavia, ser bandet nå frem til å spille for publikum. 2019-albumet "Gákti", utgitt av VASSVIK på Grappa / Heilo, ble godt mottatt og kom på hitlistene (nummer 12 Transglobal World Music Charts 07/19, nummer 5 World Music Charts Europe 09/19).
Torgeirs joik blottstiller de dypeste vibrasjoner og de vakreste overtonene fra menneskesjelen, resonant med lekne, groovy uttrykk på gitar og tromme, stilt sammen med fioliner. Joik er forankret i hans gener. Det arkaiske i hans prosjekter danner utgangspunktet for grenseoverskridende, eksperimenter og moderne improvisasjon. Sammen med det progressive fiolinspillet til brødrene Hans P. og Rasmus Kjorstad og Audun Strypes radikale live lyddesign, oppstår en ny samtidsmusikk fra våre eldgamle tradisjoner.
Meditativ, heftig og filmatisk.
Torgeir Vassvik - Joik, gitar, ramme tromme.
Hans P. Kjorstad - fiolin
Rasmus Kjorstad - oktav fiolin
Audun Strype - lyddesign
---
Joikscapes of a suburban coastal Sámi
The circumpolar Sámi sound poet from Norway, Torgeir Vassvik, develops new visions of the animistic joik, the vocal art of the Sámi indigenous people of Northern Europe. With his band VASSVIK he embeds it into an arctic-avant-garde sound, which is rooted in folk, classical, jazz and impro music.
After a successful 2019/20 world tour in 13 countries, including Rwanda, South Korea, Canada, UK, Belgium, Germany, Scandinavia, the band is now looking forward to play for your audiences.
The 2019 album "Gákti", released by VASSVIK on the Norwegian Indie-Label Grappa/ Heilo, was well received and hit the charts (number 12 Transglobal World Music Charts 07/19, number 5 World Music Charts Europe 09/19).
Torgeir's joik reveals the deepest vibrations and most beautiful overtones of the human soul, resonating with progressive, playful, groovy expressions on guitar and drum, combined with other instruments. The culture of the Sámi is anchored in his genes. The archaic in his projects forms the starting point for border crossings, experiments, modern improvisation.
Together with the experimental violin playing of the brothers Hans P. and Rasmus Kjorstad and Audun Strype's live sound design, a new contemporary music is created out of our most ancient traditions.
Torgeir Vassvik – Joik, guitar, frame drum
Hans P. Kjorstad – violin
Rasmus Kjorstad – octave violin
Audun Strype – sound design 
Contact 
Mail: torgeirvassvik@gmail.com
Homepage: http://vassvik.com
Spotify: https://open.spotify.com/album/10tDfPmjRIRQigafHIfiWf? si=xrkNY_gQSOyZNTWpj3RWtQ
Live video 2020: https://www.youtube.com/watch?v=UTMxwSb-Oh0
Video Octopus Rmx: https://www.youtube.com/watch?v=K8srcp8Jan8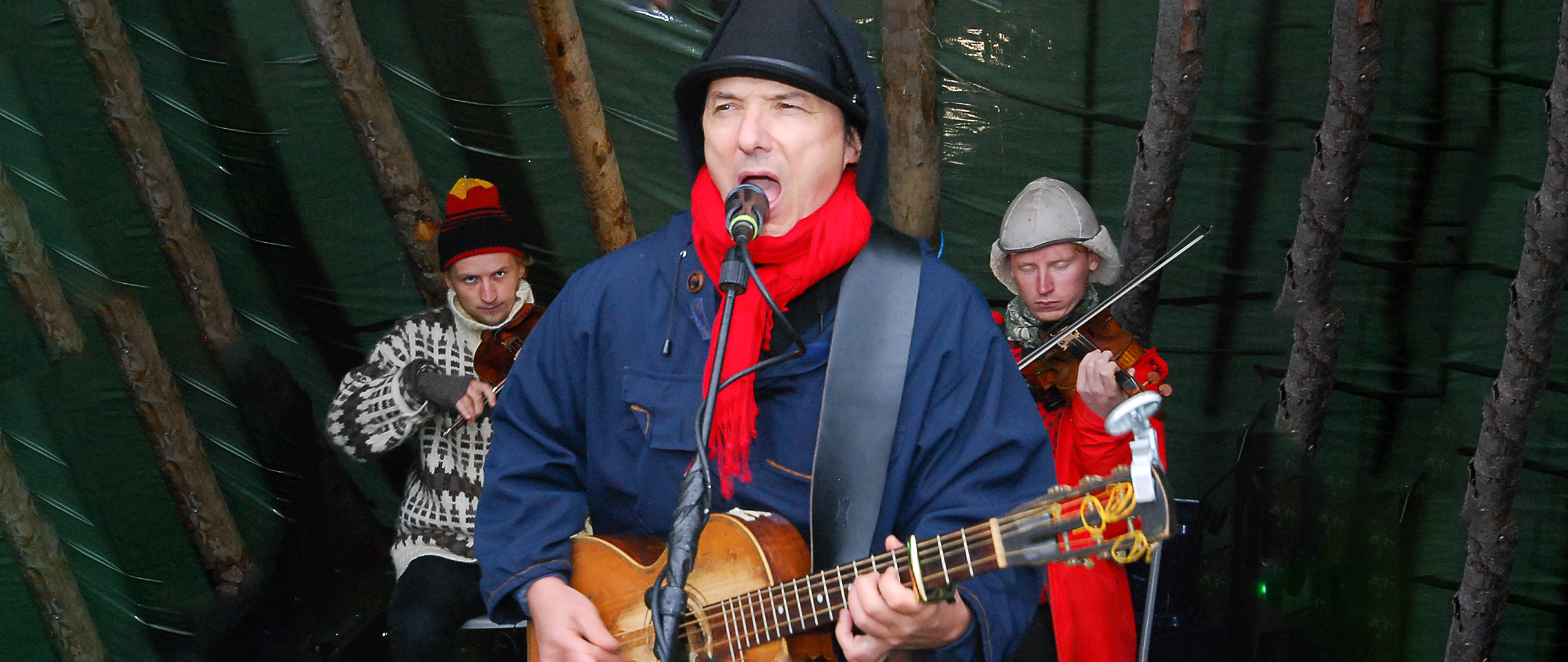 Foto: Alf Helge Jensen